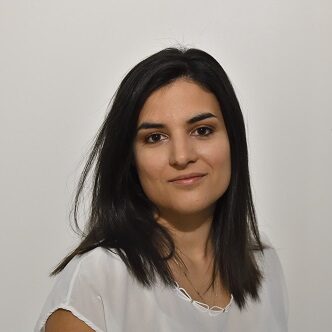 Joanie DEL BANO
Chief Executive Officer
Joanie Del Bano (PharmD, PhD) joined Theloniusmind from the beginning and is now the CEO of the company.
After a pharmacy residency at the University Hospital in Marseille, she specialized in Industrial Innovation and Research. She also owns a PhD in immuno-oncology developing new therapeutic bispecific antibodies (Marseille Cancer Research Center). She completed her training by a biostatistics post graduate degree (La Sorbonne) and Healthcare finance certification at MIT (USA).
Joanie Del Bano successively took over the positions of project manager, business developer, scientific director for public-private projects in neurosciences and rare diseases. She successfully managed several ODD and protocol assistance with EMA and the development strategy and clinical studies implementation for several biopharmaceutical compounds.