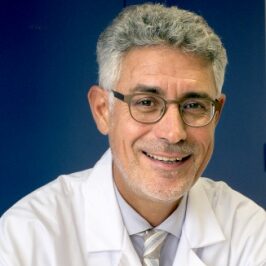 Olivier RASCOL
Professor of pharmacology « Neurology »
Olivier Rascol (MD, PhD), is a neurologist and clinical pharmacologist, specialized in neurodegenerative and movement disorders.
He is Professor of Clinical Pharmacology at the Toulouse University Hospital.
He is coordinating the Clinical Investigation Centre and the Parkinson Expert Center of the Toulouse University Hospital.
He is the chair of the NS-Park/FCRIN Network (French national network for clinical trials in Parkinson disease), of the French Reference Center for rare disorders on Multiple System Atrophy and of the French Clinical Research Infrastructure F-CRIN [national research platform funded by INSERM and the French Ministry of Health (>30 M€ budget) to facilitate clinical trials in France in partnership with > 200 pharmaceutical companies and/or CROs].
Olivier Rascol has been actively involved, as scientific advisor and/or principal investigator in the development of most antiparkinsonian
medications marketed worldwide within the last 30 years.
He is a regular advisor for French and European scientific organizations, patients' associations, drug agencies and international pharmaceutical companies.
He is currently chairing the international scientific advisory board of the Singapore Parkinson disease translational and clinical research flagship program (> $50 M)
Olivier Rascol has served as the Secretary of the International Parkinson & Movement Disorders Society (2006-2009), as the chair of its European Section (2013-2015) and of the Movement Disorder Scientific Panel of the European Academy of Neurology (2013-2015).
He is serving or has served as editor/associate-editor/member of the board of several international scientific journals (Lancet Neurology,
Neurology, European J Neurology, Movement Disorders Journal, J Neural Transmission…).
Olivier Rascol has published > 500 scientific articles in international journals and has been invited worldwide to give >500 lectures in Europe, North America, South America and Asia. His H Google index is 95.