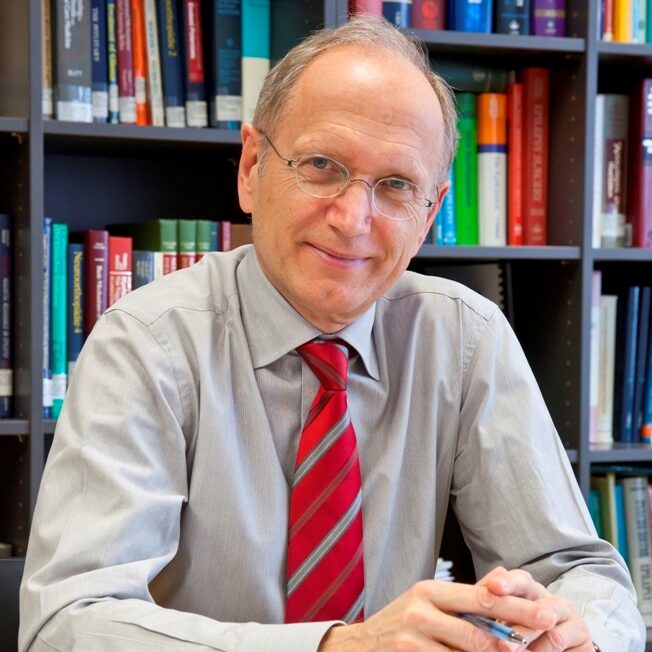 Werner POEWE
Professor of Neurology
Werner Poewe (MD) is emeritus Professor of Neurology at Innsbruck Medical University in Innsbruck, Austria, where he served as Director of the Department of Neurology from 1995 to end of 2019. From 1990 to 1994 he had held an appointment as Professor of Neurology and Director of the Department of Neurology at the Virchow Hospital of the Free University of Berlin, Germany.
Werner Poewe is one of the world's leading Movement Disorder specialists. His leadership roles have included the position of President of the International Movement Disorder Society as well as that of President of the Austrian Society of Neurology and of the Austrian Parkinson's Disease Society. He has been elected Honorary Member of the German Society of Neurology, the Japanese Society of Neurology and Corresponding Member of the American Neurological Association.
Prof Poewe has a track record of more than 30 years of active roles (PI or Steering Committee member) in clinical trials in Parkinson's Disease, MSA or dystonia. In addition, he has a long standing track record consultant and Advisory Board member to multiple industry partners in relation to drug development programs in PD and related Movement Disorders.
With more than 800 articles listed in PubMed with more than 80.000 citations he is listed among top 1% of highly cited researchers in neuroscience (Clarivate Web of Science 2020).